ID Saloon: The Center of Employee Communication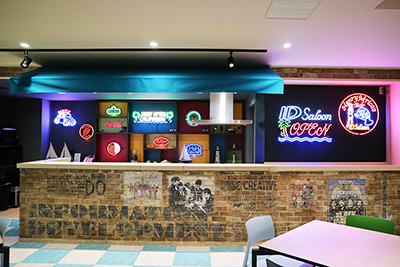 ID Saloon is a place where employees can go to chat, rest, and unwind.
There are many café tables and sofas that employees use during lunch hours. Since this is an employee lounge, it is used before and after work hours as a study lounge, and during work hours for meetings and all sorts of activities. There is a monthly event called "ID Salon", in which employees gather here for a large party!
Exciting Company Clubs & Activities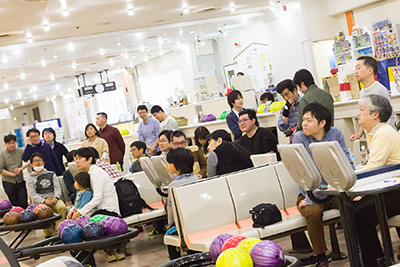 We look to host club activities by communicating while having fun competing with one another. We have multiple clubs such as Bowling, Baseball, Tennis, Futsal, Ski / Snowboard, Run&Bike, Robotics, guitar, Sanin Golf Club and Fukuoka Golf Club.
Refreshing Benefits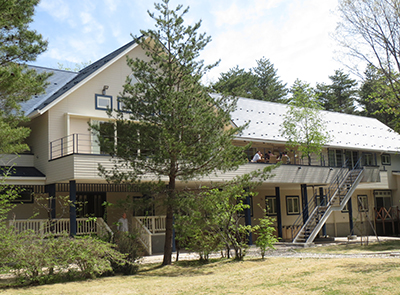 ID is part of the Tokyu Harvest Club, which has 27 locations nationwide. We also have a training house located in Kawaguchiko. This area is at the base of Mt. Fuji and provides a relaxing atmosphere for employees to learn and take a break from the big city.
Support Systems for Balancing Work & Private Life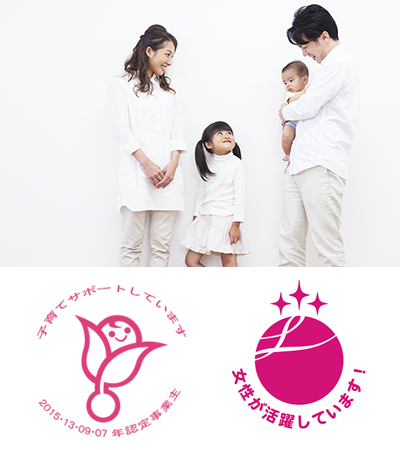 We place an importance on the work life balance of our employees. Support is given for childbirth, nursing, etc.. We not only will support you as a company, but your workplace will also accommodate any needs in relation to children should they arise.
Even our male employees are eligible to take childcare leave. We also offer support for injured employees, children, and returning mothers in addition to reducing overtime work. Because of these efforts, we have continuously received the "Kurumin" mark since 2007 as certified by the Minister of Health, Labor, and Welfare.
In August of 2016, we obtained the "Eruboshi" mark, certified by the Minister of Health,

 
Labor and Welfare. This mark certifies that we are actively making an effort in promoting

 
the success of female employees in the following areas:

 
1.) Recruitment
2.) Long-term Employment
3.) Working Hours
4.) Rate of Female Managers
5.) Variety in Career Options
Because of these efforts, we received the highest possible certification rating of "Stage 3".
We Support Employees Making a Big Move
We offer corporate housing to employees who are moving to Tokyo from the Japanese countryside or moving to Japan from another country. We want to take care of our employees by making sure they have a comfortable new place to live.