About Us

Reasons to Choose ID Group
A half-century of experience. More than 1,000 companies served.
Successful support of blue chip companies.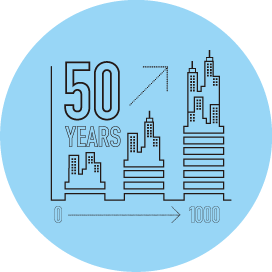 Since its founding in 1969, ID Group has supported the growth of over 1,000 companies, focusing on major financial institutions and infrastructure companies, and has supported the daily living needs of countless people. We earn top marks from our customers by proposing optimal solutions for their wide-ranging needs, including consulting, IT infrastructure, software development, system management, cloud services, and cybersecurity.
One of the largest system management organizations in Japan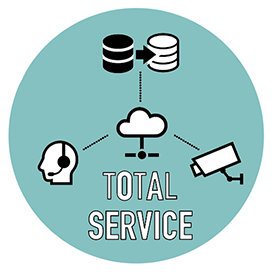 As an independent IT company, ID Group boasts a roster of over 1,600 system management engineers̶more than any other company in Japan. Our specialized teams of consultants review customers' operations and propose services tailored to their needs, enabling customers to achieve stable and efficient system management.
Developing systems from the user's perspective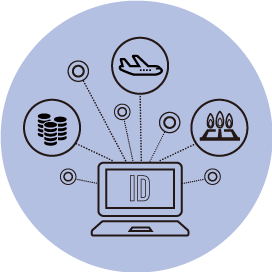 ID Group possesses working knowledge and expertise in customer systems acquired over many years, as well as a solid track record of development results in a wide range of fields, including finance and industry. We practice agile development, flexibly and rapidly responding to customer needs. By applying agile and conventional approaches in different cases as context demands, we build cost-efficient, stable systems.
Response to Digital Transformation (DX)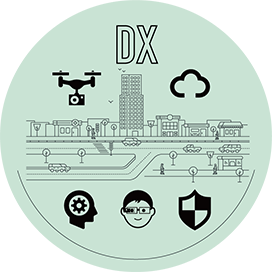 In recent years, there has been a trend of raising operational efficiency through work-style reforms, which has caused customers' needs for DX using advanced technologies such as AI, IoT and robotic process automation (RPA) to increase.ID Group has established teams dedicated to the study and research of cutting-edge technologies, as well as a dedicated department for the pursuit of DX. Through these resources, ID Group provides valuable services that contribute to customers' operational reforms.
Supporting global businesses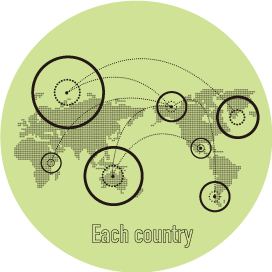 Companies doing business overseas need solutions that accord with local laws and culture. After establishing its first overseas office in Wuhan, China in 2004, ID Group established further bases in Southeast Asia, North America and Europe. Through our extensive overseas network, we support your operations worldwide, providing prompt and effective global service.
Steadfast Compliance
ID Group has established management systems for the protection of personal information, quality management and information security. Moreover, we disribute to all employees our Compliance Handbook, explaining our code of conduct for Group employees. As described in IDentity, our corporate philosophy, we decide a course of action based on business ethics rather than profitability.