The entire ID Group engages in activities to protect and increase our corporate value through CSR initiatives.
AI Factory: Special subsidiary promoting the employment of people with disabilities
Based in Tottori City, Tottori Prefecture, AI Factory Co., Ltd. was established in 2014 as an ID Group company with the goal of promoting the employment of people with disabilities. AI Factory was certified as a special subsidiary in 2016. The company grows leafy vegetables using an agricultural style with LED lighting and a hydroponic plant factory.
AI Factory was established by renovating an elementary school that had been closed in the Aoya-cho neighborhood of Tottori City, Tottori Prefecture. Currently, about twenty employees work at the company.

AI Factory cultivates a wide range of vegetables from familiar lettuce, basil, and arugula to rare vegetables such as ice plant, a halophyte native to South Africa, and mustard greens, an herb which tastes like wasabi.

Ice plants absorb salt and are said to be effective against diabetes. The ice plants grown at AI Factory are cultivated in Tottori seawater. When eaten, ice plant has an invigorating and refreshing salty flavor that will flow throughout your mouth.
In addition to being sold locally, crops grown at AI Factory are also used at restaurants, etc., in the Tokyo metropolitan area.
By supporting the working style of diverse employees and embracing new challenges every day, AI Factory seeks to exist as a company which contributes to society.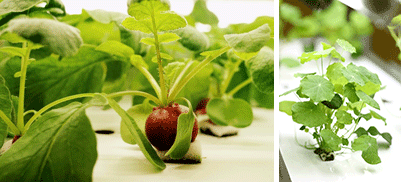 Initiatives for environmental issues
Conducted beach cleanup activities
On September 22, 2018, an event called Beach Clean Volunteer was held on the Katase Enoshima coastline of Kanagawa Prefecture by the Japan Sailing Federation. 100 employees from the ID Group participated and conducted cleanup activities based on the slogan of "Let's keep our oceans beautiful!"
Every year, a total of more than 8 million tons of plastic trash is washed into our oceans from coastal nations. Marine debris is a serious issue in oceans throughout the world. Although each one of us is only capable of making a small difference, we can solve this important issue if we all act with awareness.
As an official partner of the SAILING Team JAPAN operated by the Japan Sailing Federation, the ID Group will continue to conduct volunteer activities such as improving the marine environment.



Construction of an environmental management system
The ID Group has acquired ISO 14001 (Environmental Management Systems) certification in order to construct a system for continual improvement of environmental performance, such as reducing the environmental load of our business activities, products, and services.
 
*ID Group's ID Data Center Management ICT Service 3rd Department is located in the Sompo Japan Building and is within the applicable scope of ISO 14001.


Participating in "Fun to Share"
The ID Group participates in the climate change campaign Fun to Share. We introduce challenge initiatives to employees and their families, and encourage cooperation with the campaign.

Support for WWF (World Wildlife Fund) Japan
The ID Group supports WWF (World Wildlife Fund) Japan as a corporate member. WWF is a global environmental conservation organization that is active in more than 100 countries. It was established in Switzerland in 1961. WWF's activities aim to build a future where humans and nature can live in harmony, mainly by protecting the diversity of life on earth, and minimizing the negative impact that human life has on the natural environment and wildlife.  Having always acknowledged that the preservation of the global environment is one of the most critical issues that all humans face, the ID Group has endeavored to protect the environment in all aspects of its corporate activities.  Modeled after the North American manatee, an animal designated as a threatened species, the ID Group's mascot Mana-chan serves to protect the diversity of life and to encourage the improvement of the marine environment.  Through Mana-chan's activities, we demonstrate our agreement with WWF Japan's mission and principles of action, as well as continuing to support WWF Japan as a corporate member.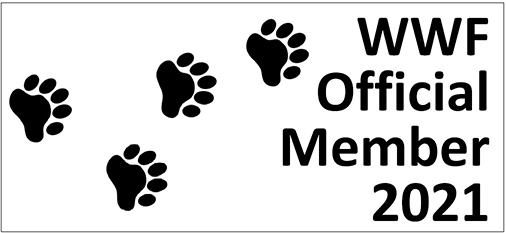 Support for education, artistic activities, and cultural activities
Support for artistic activities and cultural activities
In order to enable even more people to enjoy outstanding artistic and cultural activities, the ID Group supports the activities of Tsuruga Wakasonojo XI, a master of Shinnai Joruri narrative song, who is designated as an Important Intangible Cultural Property (Living National Treasure), as well as the activities of the Spain Guitar Association of Japan.



| | | | | | |
| --- | --- | --- | --- | --- | --- |
| Tsuruga Wakasonojo | Tomomi Kono | Daisuke Yagi | Yui Yokomori | Yui Hirao | Sonoko Muraoka |
Established a scholarship system at the Huazhong University of Science and Technology
In September 2006, the ID Group established a scholarship system at the Huazhong University of Science and Technology. The university is located in Wuhan City, Hubei Province, which is one of China's leading IT industry bases. The scholarship was established to support students for whom it is difficult to enroll at university mainly due to economic circumstances. As of FY2016, scholarships had been granted to a total of 42 students.


Established a fund for Japanese language classes at the Hubei University of Economics
In November 2008, the ID Group established a Japanese Language Class Fund at the School of Information Engineering in the Hubei University of Economics. The fund was established in order to promote the growth of the Japan-China IT industry and to strengthen cooperation between Japanese corporations and Chinese universities in the software field. The fund helps support acquisition of Japanese language proficiency by students who wish to work in Japan in the IT service sector after graduation. The ID Group is working to secure engineers who possess a high level of Japanese language skill.


Established a Japanese language scholarship system at Jianghan University
The ID Group established a Japanese language scholarship system at Jianghan University, which is located in Wuhan City, Hubei Province. The system promotes interaction and growth of the Japan-China IT industry, as well as cultivation of IT outsourcing professionals in the Wuhan region. A curriculum for studying the Japanese language was established for junior students at Jianghan University. Scholarships are issued to students with outstanding academic performance in the curriculum


Accepting international students into our student dormitory
From 2011, the ID Group has continued to accept international students into our employee dormitory. These students have come from throughout the world to study in Japan. Through this initiative, we support the Acceptance of Exchange Students in Employee Dormitories Program which was established by the Foundation of Corporate Friendship Network for Foreign Students in order to promote mutual understanding between Japan and other countries. At our employee dormitory, we hold events for interaction so that international students can have a fulfilling experience studying in Japan. The ID Group will continue to actively accept international students in the future.


Research grants for cultivating the next generation
We support the research of the clinical psychologist Keiko Iwamiya, who works on the frontlines of psychotherapy in order to research the healthy emotional growth of children living in an era of declining birthrate in Japan, as well as issues confronting adults who are involved in the emotional growth of those children.


In July 2017, Iwamiya participated in a case study meeting relating to emotional care following a disaster. The meeting was held at a hospital in a disaster area of the Kumamoto earthquakes. According to on-site staff, sandplay therapy (*) sets purchased using donations from the ID Group were actively used and were effective in providing emotional care.
*Sandplay therapy is a type of psychotherapy that is widely used for clinical psychology activities in various fields including psychological counseling, legal clinical activities, treatment at psychiatric departments, pediatric departments, etc., and educational activities at schools, etc. Sandplay therapy sets are used by having the patient freely create miniature scenes within a box, thereby expressing themselves and playing without inhibition under the observation of a therapist.

Profile: Keiko Iwamiya
Graduated from the Department of Literature at the University of the Sacred Heart, Tokyo. Holds the position of Professor at the Faculty of Education, Shimane University. Clinical psychologist.
Her major written works include "Adolescence in Normal Children: From the Frontlines of Psychotherapy" (Iwanami Shoten Publishing), "Children with Difficulty Living: From Counseling Journal (Iwanami Gendai Bunko Publishing), "Adventures in Adolescence: Psychotherapy and the World of Haruki Murakami" (Shincho Bunko Publishing), "It's Popular for a Reason: Miyazaki's Anime and the Adolescent Heart" (Chikuma Shobo Publishing), and "Revised and Expanded Edition—Adventures in Adolescence: Psychotherapy and the World of Haruki Murakami" (Sogensha Publishing).
Works by Keiko Iwamiya.

Social contribution through sponsorship and support
Support of United Nations World Food Programme
Since 2007, ID Group is supporting United Nations World Food Programme (WFP). It is the only United Nations food aid agency working towards a world free of hunger and poverty. One in eleven people in the world still lives in a situation where they do not have enough food, therefore we are working with the goal of breaking the chain of hunger and poverty. ID Group will keep supporting United Nations WFP!

Official partner of the SAILING Team JAPAN operated by the Japan Sailing Federation
Sailing will be an event at the Olympic Games Tokyo 2021. The ID Group and its volunteer employees hold activities such as support for strengthening the Japanese sailing team, assistance for the operation of competitions, and cleanup activities on coastlines which are the site of international competitions.
By supporting the SAILING Team JAPAN, the ID Group dedicates to the creation of an exciting future together with fans.

Sponsorship of Venture Café Tokyo, a community for promoting innovation
Venture Café was established as a gathering place for innovators including entrepreneurs, investors, and researchers. The café seeks to construct an ecosystem for creating innovation, as well as to promote and enhance the creative process. Venture Café is currently operated in six cities throughout the world, with a focus on Europe and America.
As a corporation that promotes innovation, the ID Group supports the operation of Venture Café Tokyo. Furthermore, by cooperating with entities who are expected to discover seeds of innovation and create synergy with the Group's businesses, we contribute to the growth of our businesses and the creation of innovation from Japan.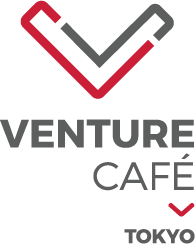 Support for mine clearance activities
The ID Group supports activities in the Republic of Palau held by the Japan Mine Action Service (JMAS).
JMAS started activities in 2002 beginning with clearing of unexploded ordnances from Cambodia. In four countries throughout the world, JMAS handles and cooperates in the clearance of mines, unexploded ordnances, etc., to aid regions and people who suffer due to explosives, etc. JMAS also provides technical education to contribute to autonomous activities in the affected regions.
JMAS Palau is staffed by about ten people. Staff members handle on-site treatment of explosives. Although Palau has the image of a peaceful tourist destination, it was the site of fierce battles during World War Two. It is said that 2,800 tons of bombs were dropped on Palau during the war. Explosive remnants of war (ERW) have been found on more than 200 islands in Palau. Even today, the majority of those ERW still remain aboveground, underground, or in the ocean. Also, more than 30 large Japanese naval ships are sunk in the ocean near Palau.
From 2016, shallow water surveys were held to investigate the position, condition, etc., of the sunken ships. Processing of ERW in the surveyed sunken ships and shallow water areas began from 2018. In 2019, there are plans to process ERW from the Urakami Maru and perform active work to repair oil leakages from the Amatsu Maru, two Japanese naval ships that remain sunken in Malakal Bay.
The ID Group will continue to support JMAS activities for improving the marine environment.