Career Growth
Development of Remote Assistance System with Smart Glasses was the Product of an Internal Presentation
I joined ID as a fresh graduate in 2002, just when the internet became widely available. Having studied web-related technologies in university, my first assignment was to develop an IT platform for a bank. This was followed by assignments in developing application frameworks and technical consulting for avionic and gas-related companies. I used the technical skills I had relating to internal standardization to provide internal standards for a system development platform. I was then involved in various projects, including application platform design, infrastructure development for an aviation company, and even managing a migration project for a large system of gas related companies.

During an internal training event, I ended up giving a presentation about what next generation information service companies should focus on in the future. I chose the topic of "Inaugurating an IoT Service by 2020". As a result, this eventually resulted in starting a new project within ID. It focuses on the development of a remote assistance system utilizing smart glasses. This is an area that differs from many other aspects of ID's business. I can feel the impact of introducing an idea to managers, having it come to life, and being able to visually show those results.
Future Goals
Building an Environment where Employees can Challenge High-margin Areas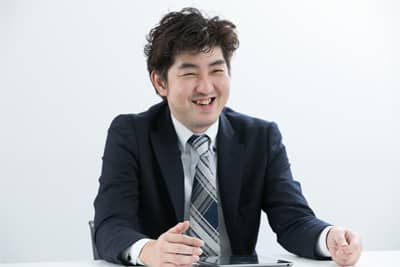 ID's business model places people in the forefront of technology in order to improve things, which is a completely different from what the rest of the industry is doing. It made me think about how we could make everyone happy by taking advantage of different vectors. In my mind, I think it would be great if we could create an internal environment where more employees could challenge high-margin areas within the IT market.

Another thing that ID's culture emphasizes is employee management. In the future, employees will hone both their hard and soft skills. This sparked my interest in employee training, and the technology that is related to it. I want to be able to make a futuristic world using IT, just like one you might read in manga. That is my dream.
About ID
A Company That Encourages New Ideas
ID is an attractive company in the sense that you can take on a lot of new challenges. Just because you can't do something, doesn't mean you shouldn't try; even I like taking on tasks that I'm not good at. I think about new ideas on a daily basis while in the office, and the open air culture of ID allows me to share those ideas with managers and colleagues alike regardless of rank.
To Future ID Employees
Focus on Your Goals & Cherish Encounters
I think it is better to have a goal from the start about what you want to be. The route to success consists of small accumulations of achievements while working towards a single goal.

Civil engineering was the trade of my family. So I decided to study bridges in university. However, the internet got big during my student years. I felt something huge was coming, so I took the leap to enter IT school after university. By chance, the then-executive managing officer, Mr. Funakoshi visited my home area of Kochi for a company seminar. I got to know about ID completely by accident. I feel like these types of encounters are a huge part of our lives.